Real wage growth has finally returned to pre-referendum levels
Today's labour market stats has bought good news in terms of both jobs and pay. Employment remains at a record high and unemployment at a 40 year low. But what really stands out in today's figures is real wage growth. This has finally returned to pre-referendum levels providing a long awaited boost to real earnings after a pretty sluggish couple of years for people's pay packets.
However, the uptick in real pay has been driven primarily by low inflation. Nominal wage growth fell 0.1 percentage points to 3.4 per cent, and because inflation is likely to rise in the coming months we could be seeing another 'false dawn' in terms of pay growth.
If this is the case then we'll have to wait some time before returning to pre-crisis levels of average weekly earnings. Back in June 2016 we were on course to be back at pre-crisis levels by now. Unfortunately, the post-referendum depreciation of sterling means that pay growth has been stung.
Individuals are £12 a week worse off than they would have been if pay growth had stayed at pre-referendum levels.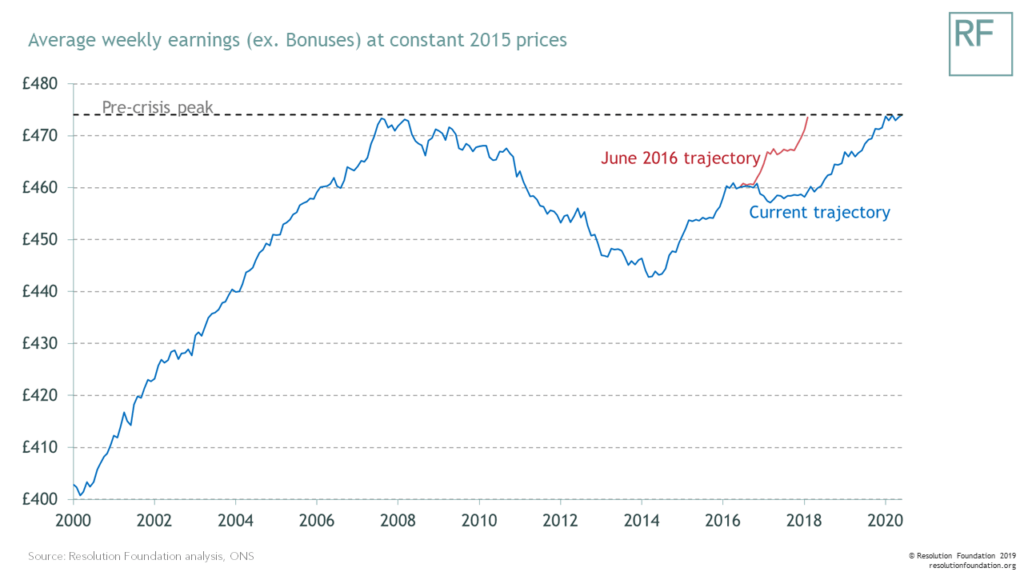 Putting pay to one side for a second, we can still celebrate record highs on the labour market front. The really good news is that there is little sign that any Brexit-related uncertainty has taken its toll on firms' hiring. The employment rate (76.1 per cent) and unemployment rate (3.9 per cent) hold steady at record highs.
Inactivity also fell to a joint-record low of 20.7 per cent, with 114,000 fewer people reporting inactivity compared to three months ago. The chart below shows marked declines in the number of people that reported they are unable to work due to being a student or having to look after family.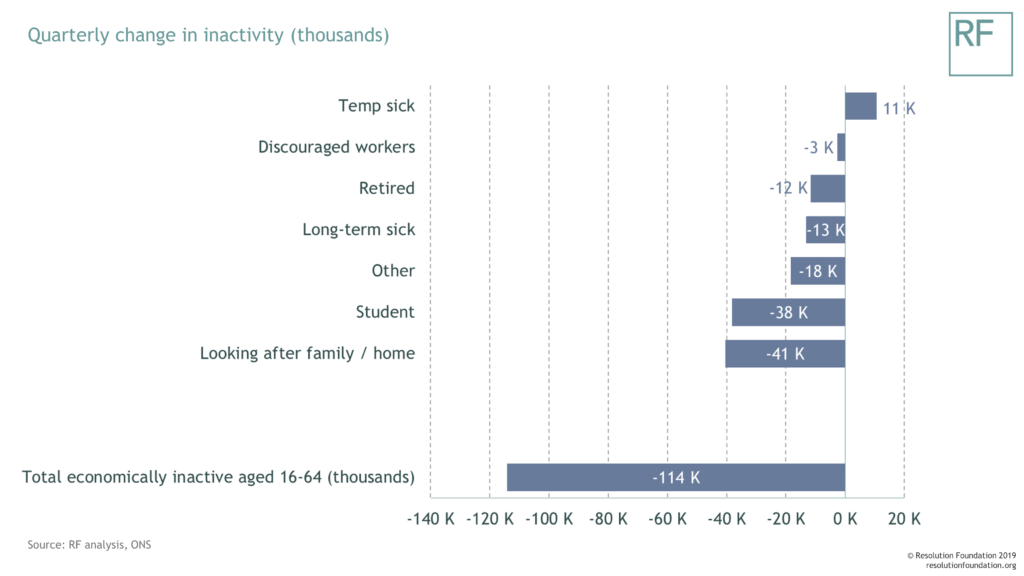 On top of all this we have even more evidence that the position of women in the jobs market is improving. A staggering 70 per cent of jobs growth over the last quarter has come from female employment. The employment rate for women was estimated at 71.8 per cent, the joint-highest it's ever been. The chart below shows that female employment has grown faster than male employment since the crisis – by 3 percentage points.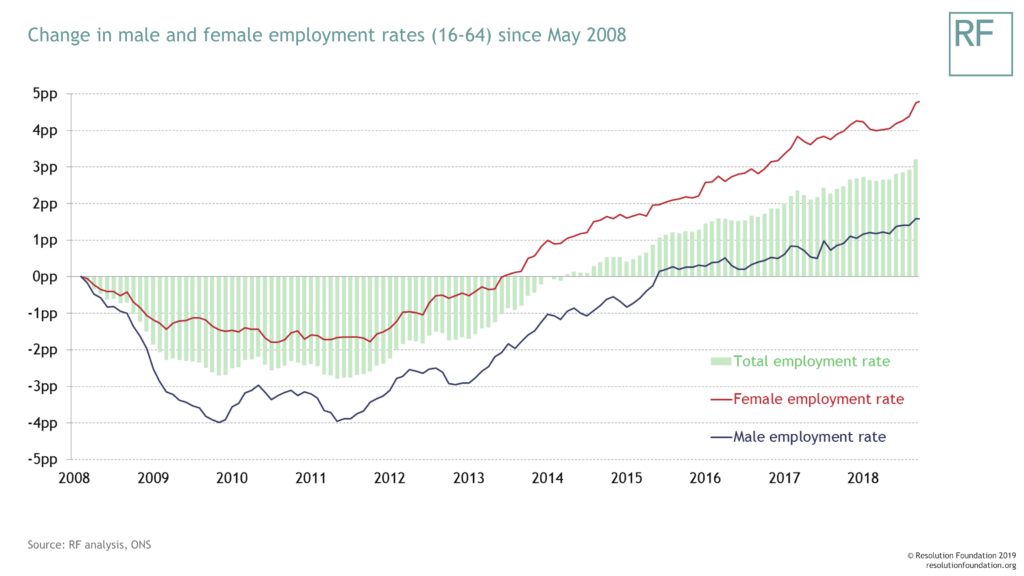 Of course these figures are from February, it may be that they represent the high-point for both pay and employment. We'll know more over the next few months how the political rollercoaster of the last month or so has affected the labour market. What we do know is that while we could be in for the hottest Easter weekend on record, the UK labour market continued its hot streak throughout the winter months. So enjoy it while it lasts; we all know you can't always count on a British summer.