Two and a half reasons to be cheerful about our strong and stable labour market
Today's labour market statistics were, to use a technical term, boring. In a world of high political and economic drama, our labour market has served up headline measures of real pay growth and employment which basically haven't changed for four months in a row. We shouldn't bemoan unchanging numbers. Like air travel and digging tunnels, when it comes to labour market statistics, boring can be a good thing. Here's two and a half reasons to be cheerful about our strong and stable labour market.
The first reason to be cheerful is that the two headline measures have settled in a good place. At 76.1 per cent the employment rate is at a record high. At 1.5 per cent, real growth in average weekly pay is far from a record – but is solid in the context of the post-recession pay squeeze. If (and that's a big if) real pay continues to grow at its current pace, average pay will (taking prices into account) finally surpass its previous peak in 2020.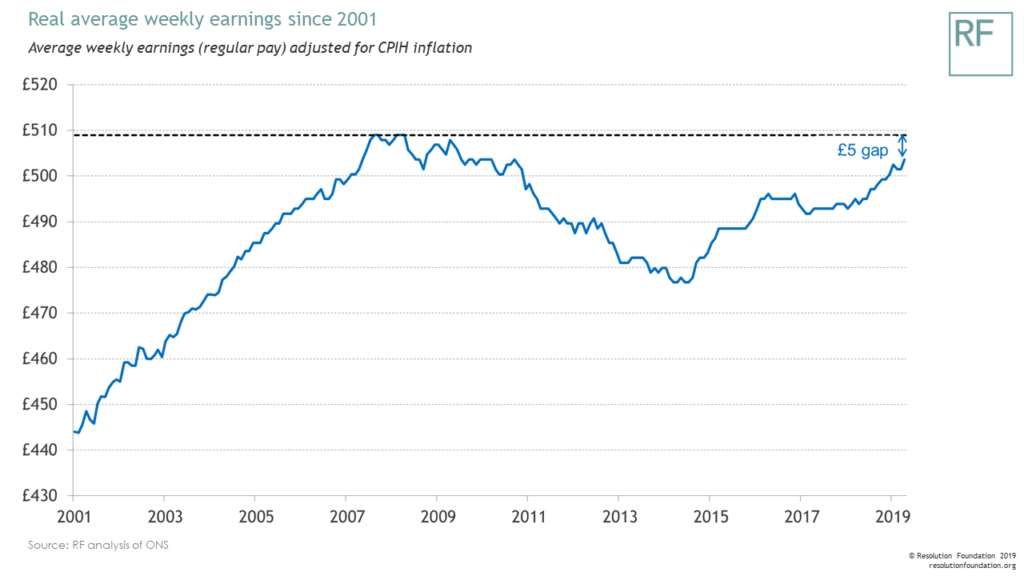 A second reason to be cheerful about today's boring labour market data is that much else in Britain's economy is decidedly un-boring right now, and we're all the worse for it. Yesterday's GDP figures showed the economy contracting for the second consecutive month, including a 3.9 per cent fall in manufacturing output. Labour productivity (measured as output per hour worked) fell in the last two quarters of 2018. In this context of big downward shifts, no news is good news when it comes to jobs and pay.
Digging deeper into today's employment figures we find that the female employment rate reached a new record high of 72 per cent, while jobs growth has been shared fairly evenly across the UK (bar a worrying fall in the North East). They also show the impact of public spending choices over the last decade. There are a million fewer public sector workers compared to 2010, with the NHS the only part of the public sector that employs more people today than a decade ago.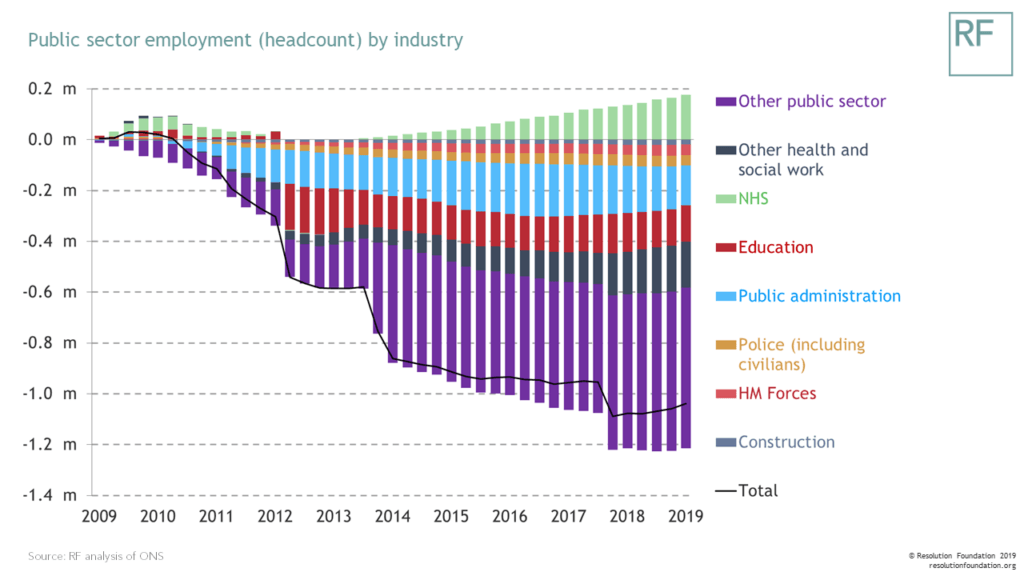 And finally, a half cheer is due for real pay growth remaining at 1.5 per cent. The good news is that forecasts of a weakening of pay growth have yet to materialise, and real earnings growth has been above 1 per cent for at least six months now. Equally though, there is little evidence of wage pressure continuing to build, or growth returning to its pre-crisis average of 2.2 per cent.
Of course, the good news/underwhelming news on pay depends on where you work. There was a notable narrowing of the gap in pay growth between the public and private sectors, where pay grew by 1.1 per cent and 1.7 per cent respectively. Looking across all sectors of the economy, everywhere apart from arts, entertainment and recreation saw real pay grow on the previous year, with agriculture and administrative services, and transport and storage leading the way.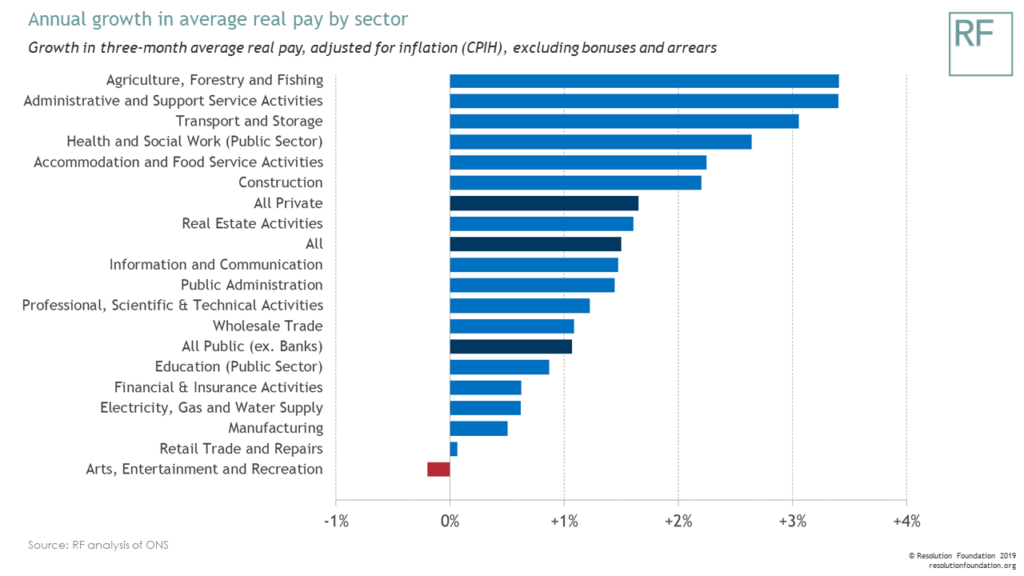 Overall, there was not much excitement in today's figures. The labour market is essentially unchanged on the previous month. But with instability the hallmark of economics and politics in 2019, this strength and stability is to be welcomed. Fingers crossed for more boring data next month.