Women are leading the charge of Britain's impressive employment record
Another set of labour market statistics, another round of mixed news. On pay, it's the all-too-familiar problem of sluggish wage pay growth, with average weekly earnings still £15 below their pre-financial crisis peak (in real terms). On jobs, it's another familiar tale, but a much more positive one – alongside overall record employment rates, the latest figures show that female unemployment has fallen to its lowest level in decades (with female employment also at a record high).
The rate of employment among working-age women is now around 75 per cent in parts of the South of England. That said, there's still significant regional differences in women's employment, with the rate in Northern Ireland around 10 percentage points behind the South West.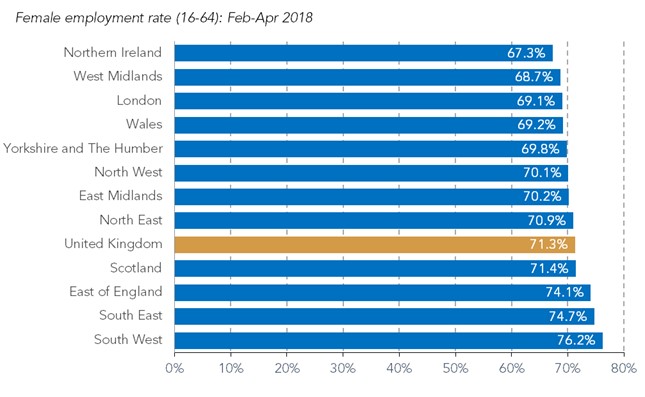 Despite continued regional differences in women's employment (and employment overall), there are encouraging signs that the regional gap may be narrowing, albeit slowly. Women's employment growth is above the UK average in five of the eight regions where the employment rate is below average, with the strongest annual growth in women's employment occurring in London and the North East.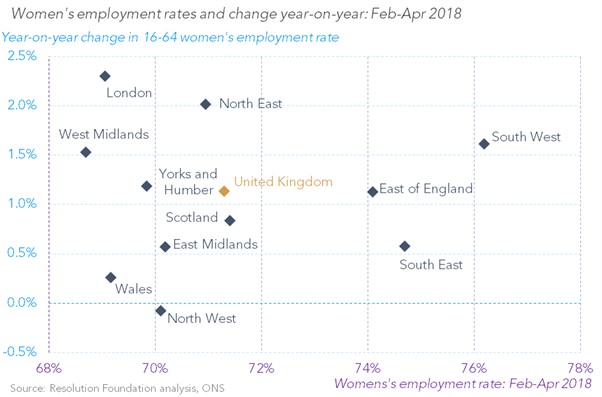 There used to be a substantial difference both in the rates and trends in employment between working-age men and women. Over the past quarter of a century that difference has narrowed, though it remains the case that the proportion of men in employment remains higher than the proportion of women. The narrowing of the gap is all the more impressive when you consider that male employment is itself at its highest level since the early 1990s.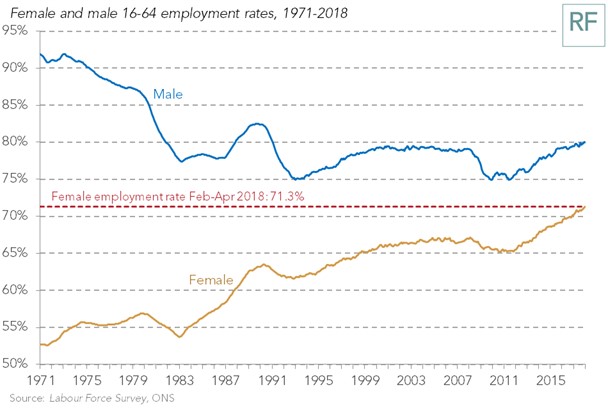 It is also striking how the age composition of the female workforce has been changing, even just this decade. Labour force participation falls faster among women over their working lives than it does among men. Yet increasing employment rates, and the equalisation of the state pension age for men and women, have contributed to the fact that the majority of the increase in female employment since 2012 has come from women aged over 50.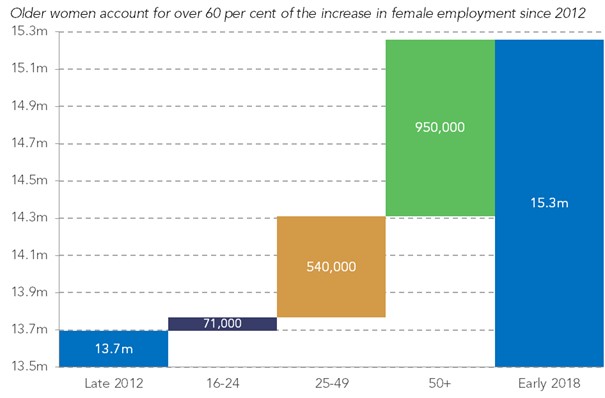 A last good news story has been around single parents, who 20 years ago had very low rates of participation in the labour market. Over the past 22 years employment rates among single parents (both women and men) have shot up from below 45 per cent to 68 per cent today, only just below the rate of employment for women without dependent children (69 per cent).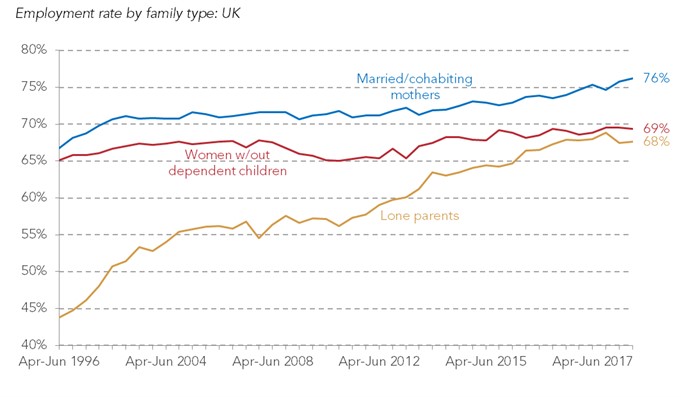 Of course, there is plenty in the labour market to be concerned about. Average pay is still stagnating. While the growth of insecure work has abated, the number of people on zero-hours contracts for example remains close to an historic high. Regional disparities in employment rates and growth remain significant.
But it is worth taking a step back to celebrate what is getting better. We've recently passed several landmarks both in overall employment and unemployment, and in the labour force participation of women and of groups like single parents – whose employment rates have generally been far below the national average. We're not yet at full employment, but recent history shows that we should legitimately aspire to the leading employment rates seen in places like Sweden. The focus should remain on giving everybody the ability to participate in as much good-quality work as they want and need.