Not quite pay growth party-time yet
Today the ONS published the latest pay growth figures covering the year to January. These, along with yesterday's inflation data, suggest that the squeeze which has dragged down real pay for twelve months is finally over.
However, at the risk of sounding Eeyore-ish, pay growth is likely to remain subdued for the rest of the year, if not longer. Nominal pay growth is currently running at 2.6 per cent and, although inflation is falling, if it settles at 2 per cent then the best we can look forward to is pay growth of around 0.6 per cent this year.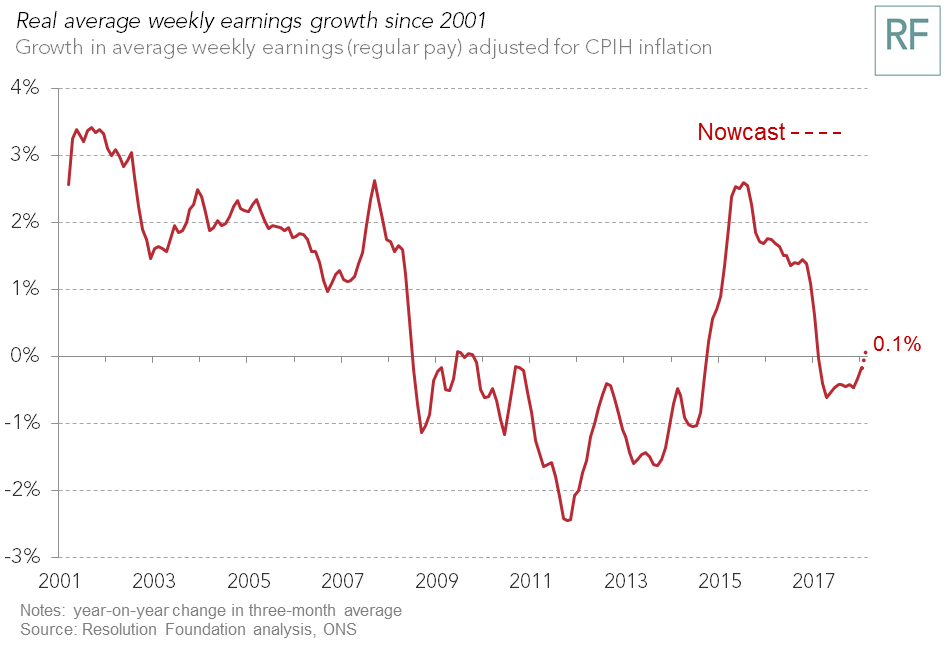 Whether your real pay will rise depends on where you work. Pay growth is currently rising faster in the private sector, and there are signs that it could pick up further in future. However, public sector workers will have to wait until new higher pay settlements are agreed to see real pay growth. Today it was agreed that NHS staff will get above-inflation pay rises this year, but the promised 6.5 per cent rise between now and 2021 is just above inflation, which is expected to be 6 per cent over the period.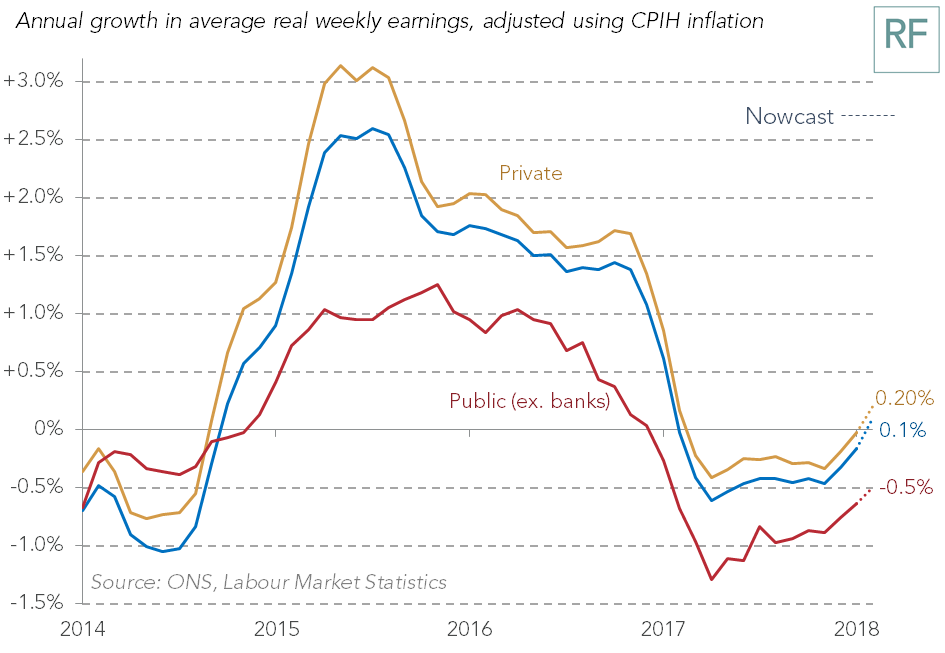 The picture is a lot brighter in the jobs market. Employment and unemployment have plateaued at record levels, with little sign yet of any fall. Employment has been between 75 and 75.3 per cent for the last seven months, following 50 months of uninterrupted increases, while unemployment has hovered around 4.3 and 4.4 per cent, following 52 months of uninterrupted falls. All parts of the UK have employment levels above those recorded before the crash and employment rates for relatively disadvantaged groups – such as people with lower qualifications, ethnic minorities and single parents – are also at record highs. It's also not the case that all these jobs have been part-time or insecure: today's figures also showed that almost all the jobs created over the past year have been for full-time employees.
What about the mid-term outlook? There's not much in today's stats that allows us to peer further into the future, but the brief decline in hours worked may be over. The end of 2017 bought the first successive two quarters of relatively strong growth in labour productivity since the financial crisis driven by falling hours worked. However, there were murmurings (not least from the OBR), that this fall was unlikely to be sustained. Indeed today's stats showed that total weekly hours worked increased by 6.4 million between August to October 2017 and November 2017 to January 2018, perhaps suggesting that we could be in for a return to subdued productivity growth in the first quarter of 2018.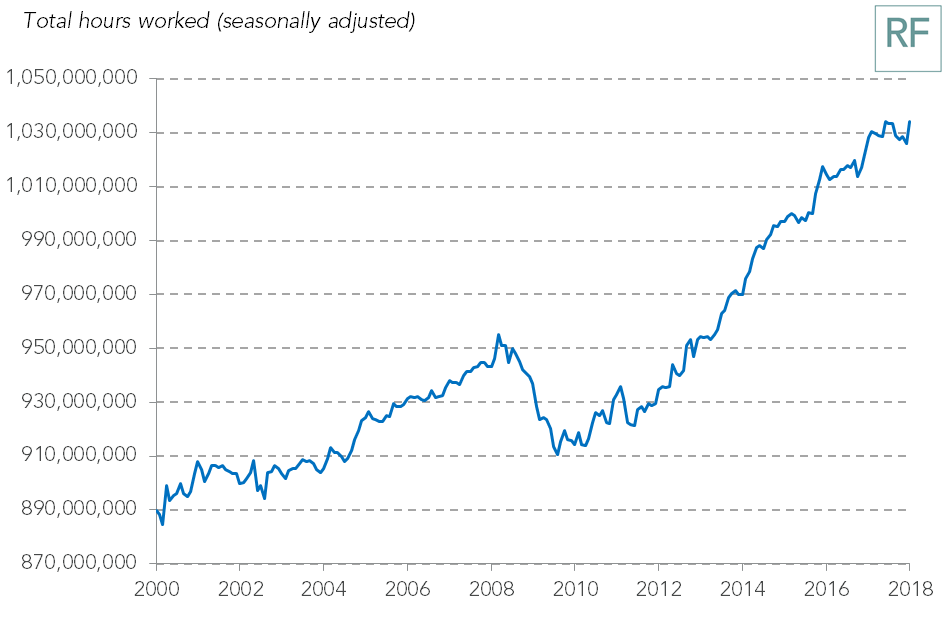 The end of the pay squeeze is welcome, as is the fact that employment remains at record levels. But in the long-run, restarting robust productivity growth is the only way to sustain above-inflation pay rises. If that happens it will really be time to get the party started.