Phil 'Bullseye' Hammond told MPs what they 'could've won' – if only they didn't stuff up Brexit
Last night Parliamentarians went all Noel Edmonds as they debated deal or no deal. But earlier in the day it was the late, great Jim Bowen of Bullseye fame that the Chancellor was channelling in his Spring Statement, setting out just what MP's "could've won" – or might still win – if they back a Brexit deal. We've got the cash and the good times can roll – so long as we don't stuff up Brexit – was the Chancellor's unsubtle message to his colleagues and country.
 That might surprise you: after all it's hardly boom time Britain. The Office for Budget Responsibility (the Government's official forecaster) downgraded its growth forecast for 2019 from 1.6 to 1.2 per cent – leaving us with the slowest annual growth since the financial crisis. Britain's post-referendum slowdown means that by the start of 2021, the economy is expected to be around £50 billion smaller than was expected before the 2016 vote.
Fortunately for the Chancellor the OBR had better news on the public finances, reducing borrowing by a cumulative £30bn across their six-year forecast. This year we are expected to borrow just 1.1 per cent of GDP – the lowest for 17 years. Why? Because we're paying lower debt interest and more income tax than expected. The extra tax reflects good news on earnings, but also the fact that higher earners, who pay higher tax rates, have done particularly well – with the top 0.1 per cent seeing pay growth of 5.9 per cent, compared to an average of 3.7 per cent. Good news for the Chancellor – bad news for those wanting a more equal society.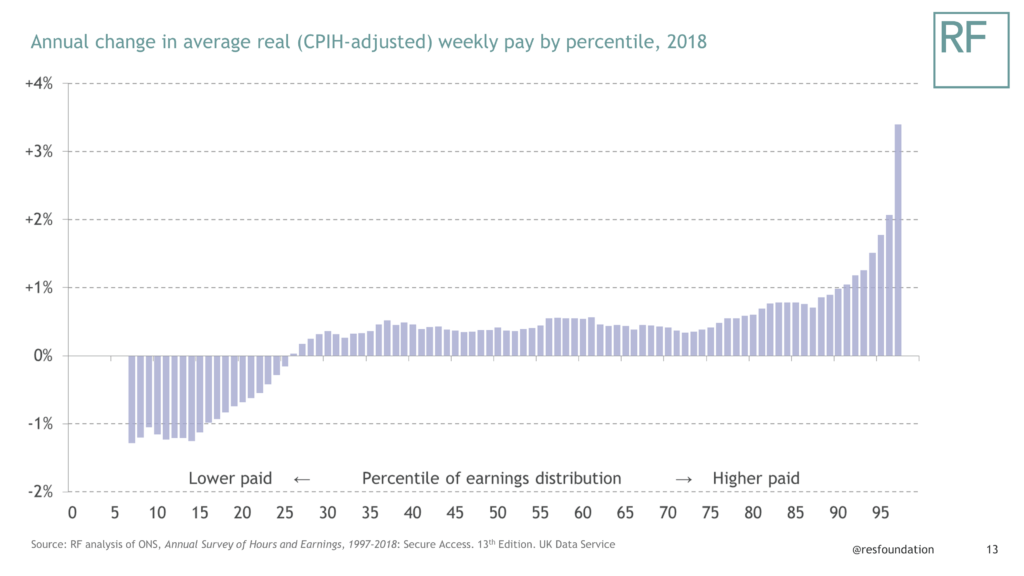 The result is extra fiscal firepower – now totalling £26.6bn in 2020-21, rising to £34.9bn in 2022-23 – over and above the targets the Chancellor has set himself. Philip Hammond said he was getting ready to spend a chunk of this headroom in the forthcoming Spending Review. But, crucially, he would only use this fiscal firepower to end austerity for public services if Parliament delivers a smooth Brexit in the months ahead, avoiding the economic and fiscal pain he said would come from a No Deal outcome. Hence the Jim Bowen homage.
The £35bn of headroom means that the Chancellor can now easily afford to end austerity. Spending an extra £9bn or so annually in the coming spending review would be enough to ensure unprotected departments (i.e. not the NHS or military) would start to see their budgets growing as a share of the economy once again, albeit with everyone still feeling the effects of a long decade of cuts. So, although politics feels like groundhog day Brexit-wise at present, yesterday's Spring Statement did mark a major shift as the debate moves from investment vs cuts, to focusing on how much more we should spend.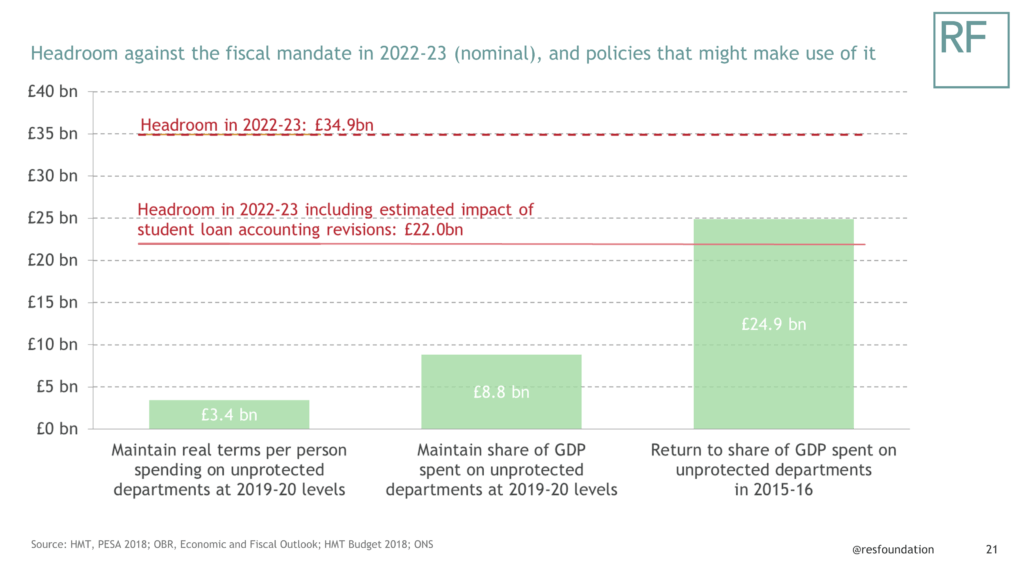 But while the Chancellor held out the prospect of ending austerity for public services on the back of strong earnings growth for high earners, he has allowed it to continue for low and middle income households. Overall tax and benefit changes being introduced this April alone will take £100 from families in the bottom fifth of the income distribution – driven by the ongoing benefit freeze – and give £280 to those in the top fifth. Taking a longer view of all benefit cuts since 2015 reveals deep living standards reductions for poorer families. When people ask why child poverty is going up, this is the answer.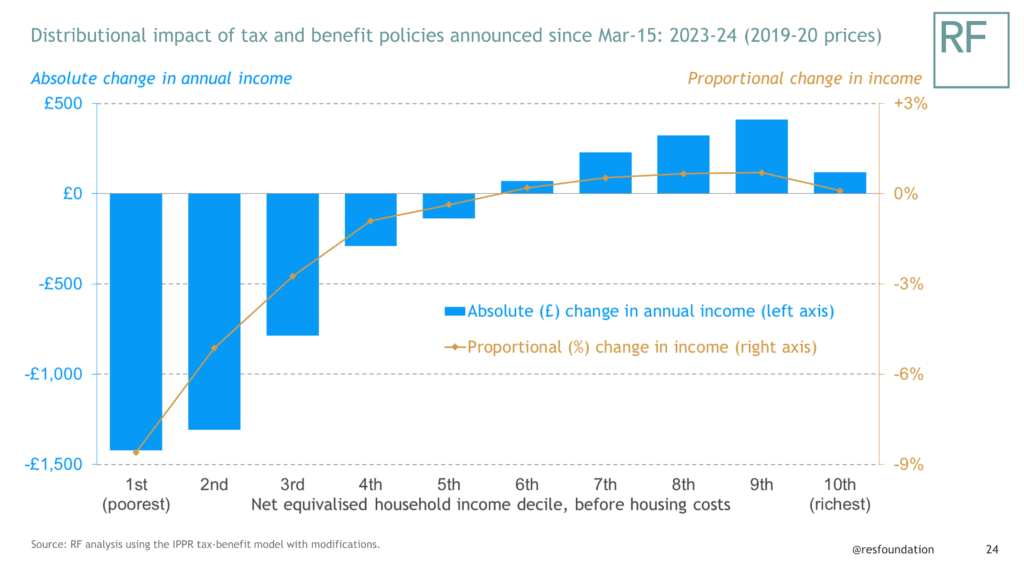 All eyes are inevitably on Brexit. But yesterday's Spring Statement did give us an insight into where politics is heading – as and when our parliamentarians decide there is only so far they are prepared to sink in the public's estimation, and resolve this mess.
res
This article was first published in The Times.